John Baizley x BRLSQ / February 2015 edition
John Dyer Baizley is officially in the building and working on some hot new projects with us this week. Here's a breakdown of what to expect and when to expect it!
1)
One-of-a-kind hand-painted prints.
WHAT: John is customizing a series of premium one-color screenprints with watercolor paint on watercolor paper. These are gorgeous and one-of-a-kind.
WHERE / WHEN: We will be dropping these as they are completed on our Instagram account starting as early as Wednesday night.
PRICE: Each piece will be priced individually.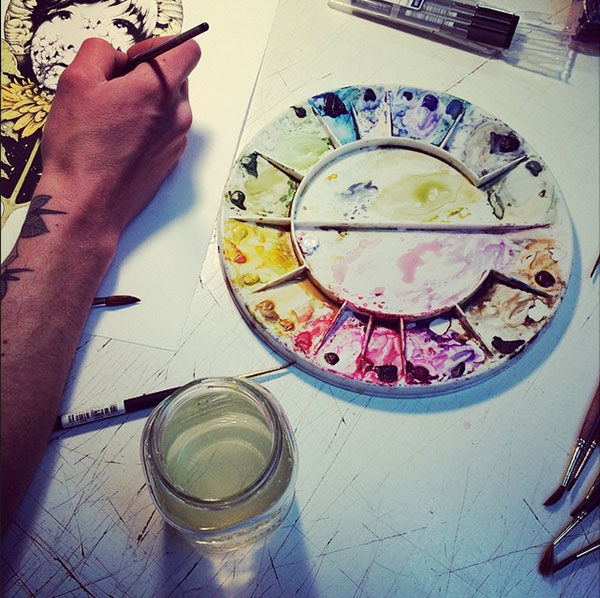 2) "Persephone" art print
WHAT: Five-color screenprinted art print based on his artwork for the Berkeley Guitar LP. There will also be some different colored variants produced. 24 x 12.75".
WHERE / WHEN: This print will hit our online store Tuesday February 24th at a random time.
PRICE: $50 + shipping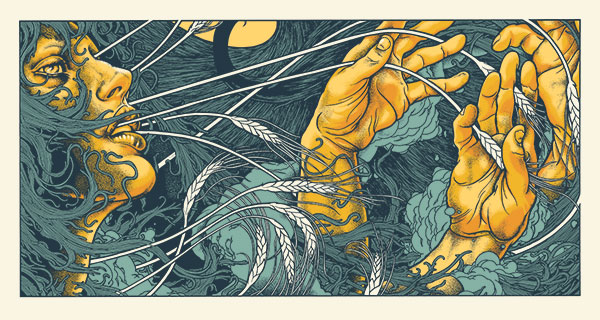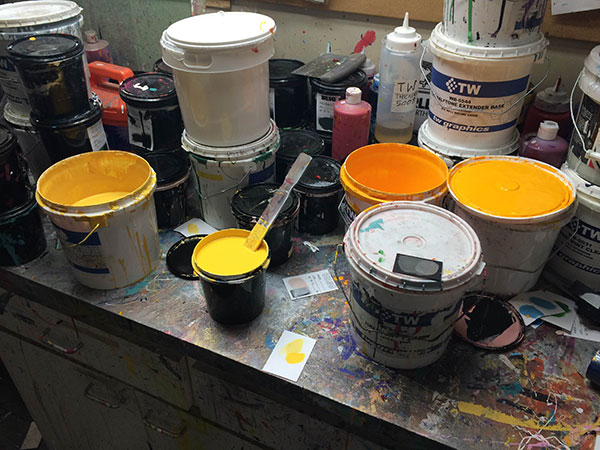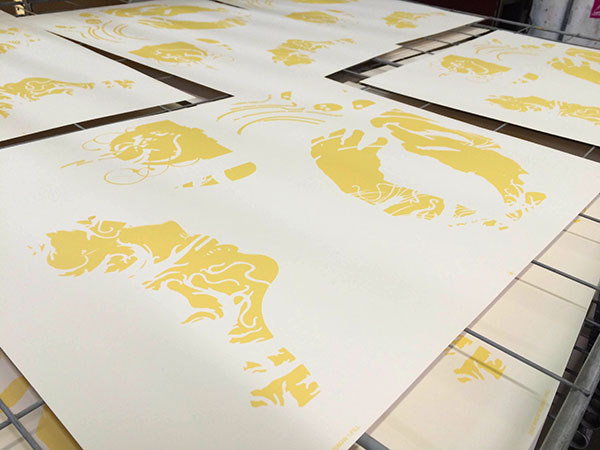 3) Coliseum art print.
WHAT: Art print version of a print for the punk band of the same name. Four-color screenprint - dark and heavy with a big wash of two metallic inks. 25 x 25.5"
WHERE / WHEN: This print will hit our online store Tuesday March 10th at a random time.
PRICE: $50 + shipping