Best Burger Ever: Episode 2
The response from the first installment of Best Burger Ever was phenomenal! We had people emailing us suggestions from all over the Twin Cities and trust me, we will definitely be tackling as many of your recommended burgers as can fit in our faces. After the formal French vibes of Vincent and the classic diner atmosphere of Ike's, we decided to take a more casual route for our next burger.
Ladies and gentlemen, sit back and enjoy this second installment of...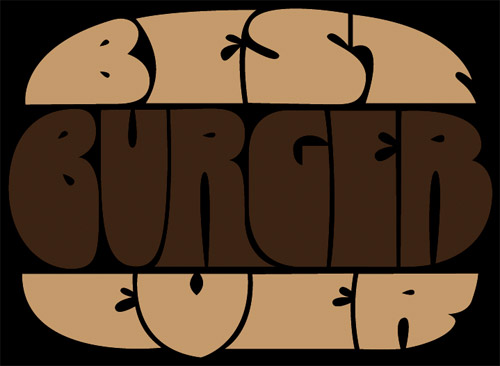 Just last year-ish, Denver-based Smashburger landed in the Twin Cities and now has three locations around town (Golden Valley, New Brighton, Roseville). If you're looking to step up your lunch game beyond the regular fast food crap-holes, which it seems many are looking to do these days, put this spot on your radar immediately. These guys know how to make a great classic burger while adding some interesting details and side dishes.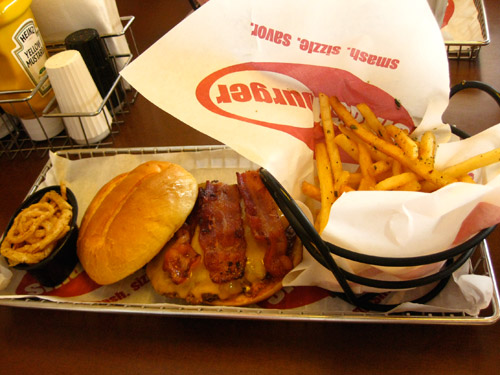 First up was the BBQ Bacon Burger with BBQ sauce, smoked bacon, cheddar, and crispy fried onions.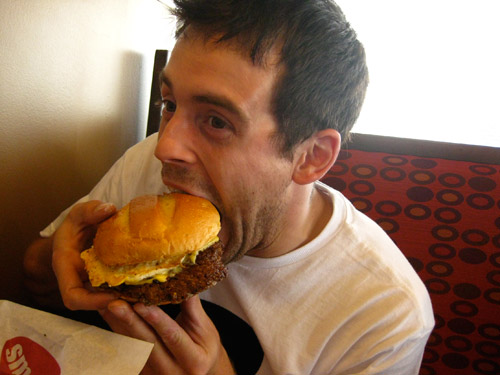 Joe opted for the top secret Founder's Burger, created by Smashburger's founder Tom Ryan. It's a 1/2 lb beef patty topped with a fried egg and cheese. Joe also had a side of sweet potato fries. Nice work! Oh yeah, so this Tom Ryan guy who created Smashburger is a 20+ year veteran of the restaurant industry and has created such beloved fast food trophies as the McGriddle, the Big N Tasty Menu, and Stuffed Crust Pizza. Like Phife Dawg, his track record's longer than a DC-20 aircraft!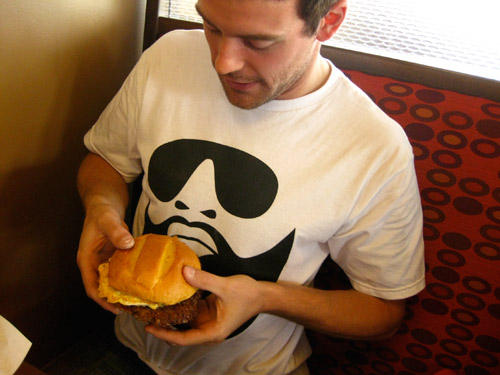 Even the BAWSE wanted a bite!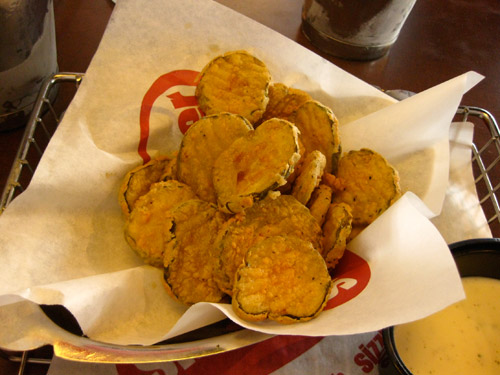 Fried pickles!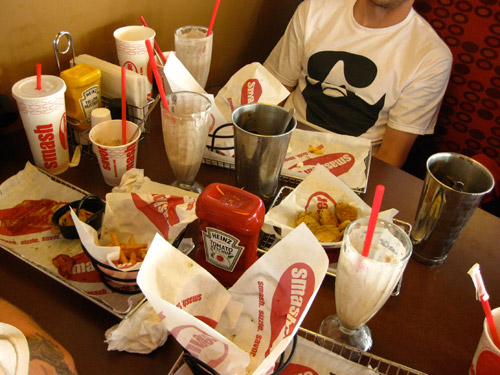 Doin' damage.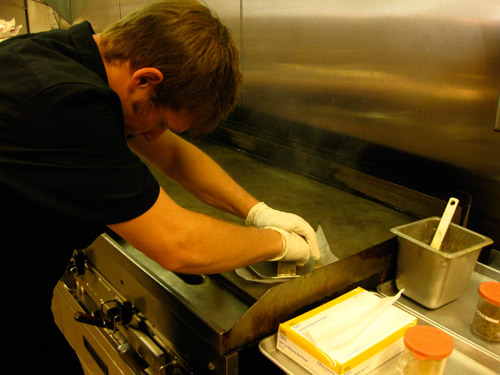 Grillmaster Justin showing us how it's done - the patty is smashed down on the grill for 10 seconds to sear the beef and lock in all of those succulent juices.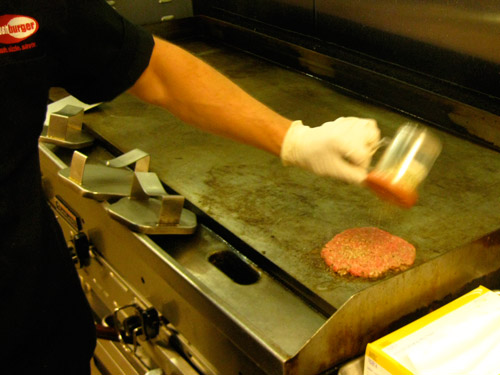 Magical seasoning.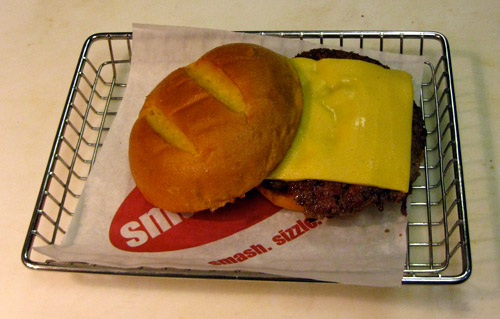 Boom.
Overall rating for Smashburger is an 8 out of 10.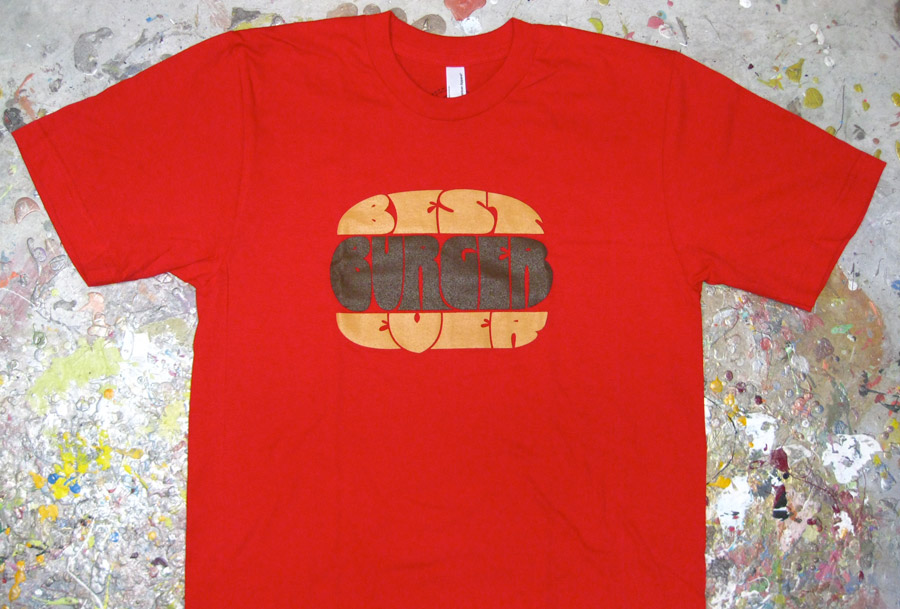 Don't forget to pick up your very own BEST BURGER EVER t-shirt from our online store!!!