Keys N Krates ""So Low"" EP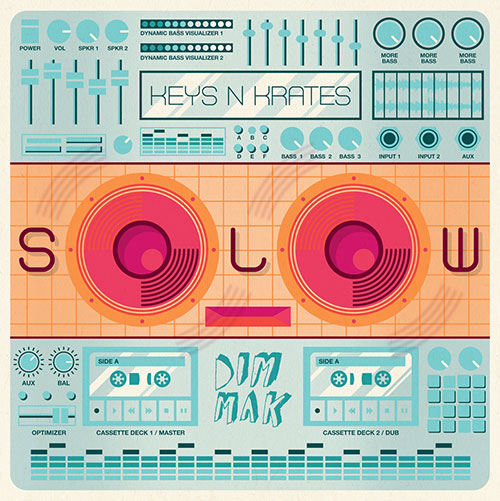 I recently completed the album artwork for So Low, a new EP from Toronto-based live instrument beatsmiths Keys N Krates. It's 4 songs of esoteric but club-friendly, bass-heavy future crunk enjoyment. Have a listen!
BONUS... Here's Dim Mak Records' fake billboard mockup. Wish we could tell you to drive by Hollywood & Vine to check it out, but you'd just be driving in circles like the Griswolds in London. But still... how awesome would this have been?