Black Tusk Black Friday Is Upon Us!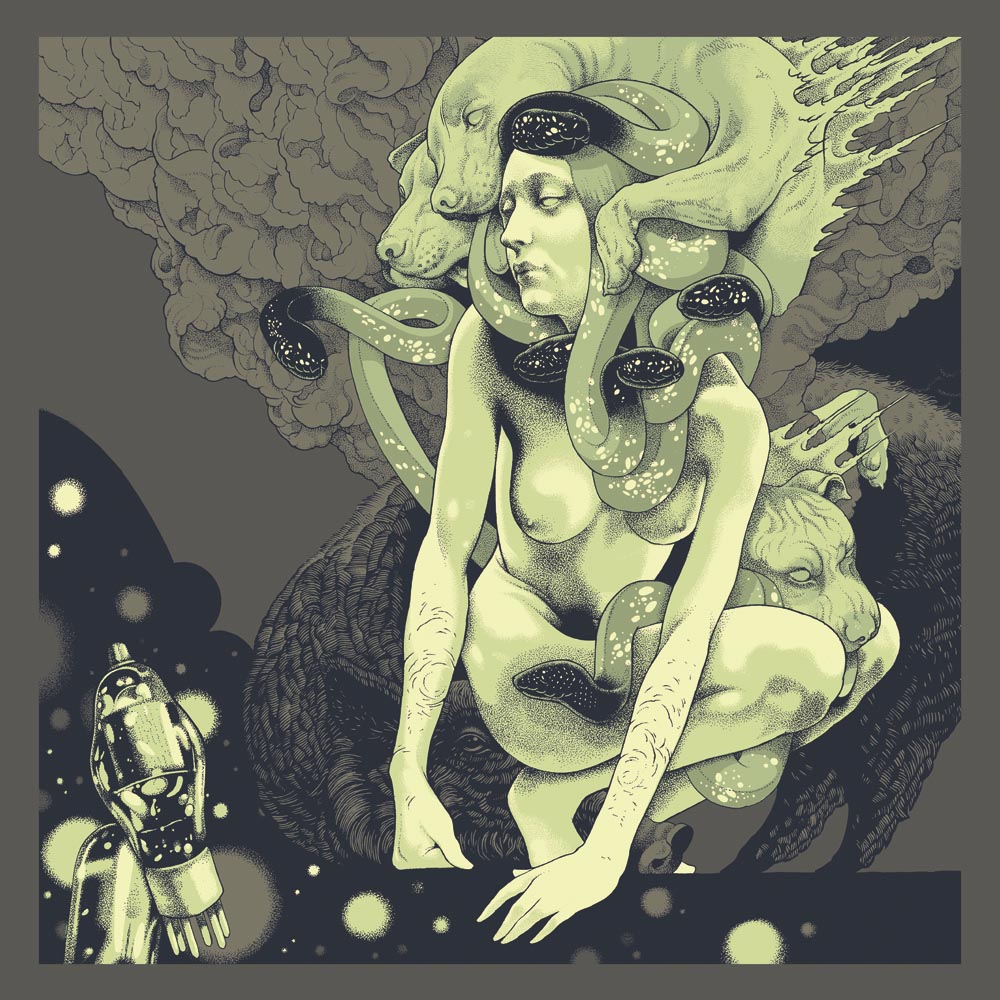 The dark lords of the underworld have summoned us to transform John Baizley's artwork for metal group Black Tusk's "Set The Dial" album into this stunning art print for your visual enjoyment. It serves as the perfect accompaniment to the super-heavy sounds of Black Tusk. John will be selling his own version over at
aperfectmonster.com
and Black Tusk will be selling a version at their merch table on tour. Here's a full breakdown of the different editions. Please note that we will ONLY be selling the BRLSQ edition at this time.
Our copies of this print will be going on sale FRIDAY NOVEMBER 25 at 2pm CENTRAL, right here at burlesquedesign.com

BRLSQ EDITION
200 signed & numbered prints
8 Artist Proofs
8 Printer Proofs
BLACK TUSK EDITION
Tour exclusive
75 signed & numbered prints
12 Artist Proofs
11 Printer Proofs JOHN BAIZLEY EDITION
features custom bleach-stained paper
25 signed & numbered prints
5 Printer Proofs 29 VARIANT PRINTS
2 one-of-a-kind test prints
2 BRLSQ version on Whitewash
1 BRLSQ on Pop-Tone Orange Fizz
3 Black Tusk version on Whitewash
5 Black Tusk on Pop-Tone Berrylicious
9 Black Tusk on Pop-Tone Orange Fizz
7 BRLSQ on Construction Factory Green
22 x 22"
6 color screenprint on French Charcoal brown paper
screenprinted by Ben LaFond
$50 + shipping
Here are few process photos shot during the printing of the entire series of Black Tusk prints. Enjoy and we'll see you on Friday!