EXTRA LARGE One Year Anniversary Megamix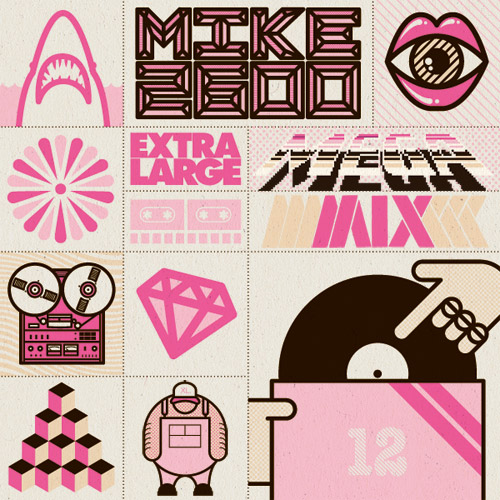 Thank you to everyone who's helped this party keep moving for the last straight year. I couldn't have done it without all of the great guest DJs (Jonathan Ackerman, BK-One, Wezz Winship, Plain Ole Bill, King Otto, Kevin Beacham, Last Word, Espada, Jeff Dubois, Dudley D, Superbrush, Gigamesh, and Babycakes) and the countless party people who've come to dance their asses off each month.
Here's my thank you gift - the official EXTRA LARGE One Year Anniversary Megamix! It's 32 minutes of beats, breaks, original blends, rappin' and handclappin' all rearranged inna cut & paste fashaaaaan. Featuring bits and pieces from Jazzy Jay, Incredible Bongo Band, Ultramagnetic MCs, Kraftwerk, Beastie Boys, Spoonie Gee, Breakestra, Rare Earth, Pete Rock & CL Smooth, Tuff Crew, and so much more.
EXTRA LARGE MEGAMIX by Mike 2600
Don't be a dummy and miss the big celebration this Friday night as Jimmy 2 Times and I rock together on 4 turntables all night long! RSVP / more info on Facebook.