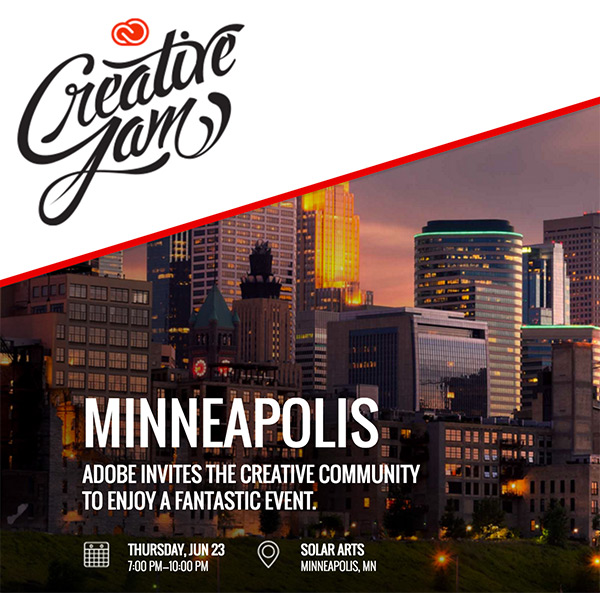 The folks who introduced the world to Photoshop and Illustrator are bringing their Creative Jam to Minneapolis! On Thursday June 23rd, creative thinkers and makers will get together for a night of ... creative thinking and making!
Designers will race against the clock to create images on the fly, up-and-coming designers will showcase their portfolios, and our own Wes Winship and Mike Davis will be sharing the story of Burlesque in a multimedia presentation.
Click HERE for all the details. Hope to see you there!