1101X10 at CO Exhibitions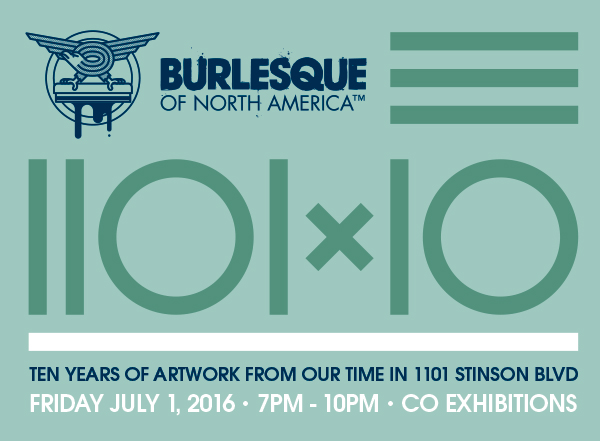 Hard to believe we've been working in this building for ten years already! In the Spring of 2006, we packed up and moved all of our printing equipment, ink, squeegees, paper, t-shirts, posters, books, computers, and doo-dads over here to the corner of Stinson & Broadway. Since then, we've been creating a huge catalog of new work.
On Friday July 1st, we'll be pulling our favorite prints from the past decade and displaying along the walls of our very own CO Exhibitions. From concert posters to fine art prints to rarely-displayed variants to one-of-a-kind test prints to all sorts of oddities you never even knew existed, you're guaranteed to see some real showstopping material this Friday.
Free admission and good times on deck!