Tenacious D concert poster
We just completed a concert poster for Tenacious D's July 26, 2012 performance at the legendary Red Rocks Amphitheater. For this mammoth occasion, our own Mike Davis assembled this design featuring brothers-in-rock Kyle and Jack clad like mountain-top warriors, flocked with buxsome fighter women, ready to take on the world.
Pick up your copy Thursday at Red Rocks or in our online store on Tuesday July 31st.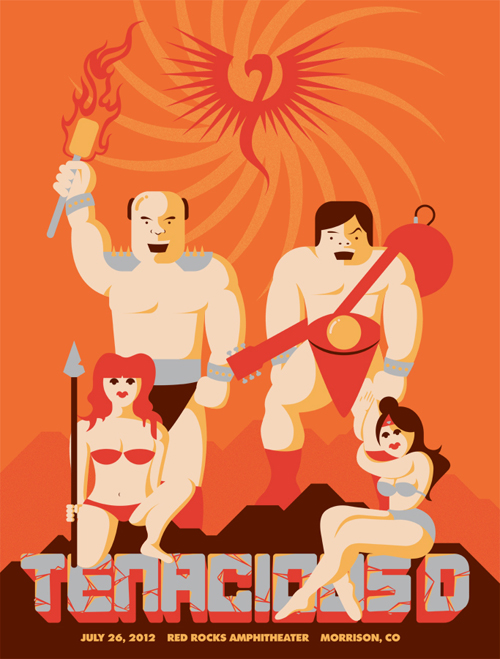 Here are some behind-the-scenes sketches from the creation of this poster:



Click image for larger view