That was a pretty cool year. Here are some of my favorite things that happened, in and outside of Burlesque. Thanks to all of my family, friends, and teammates who helped make 2013 worth writing about on our blog.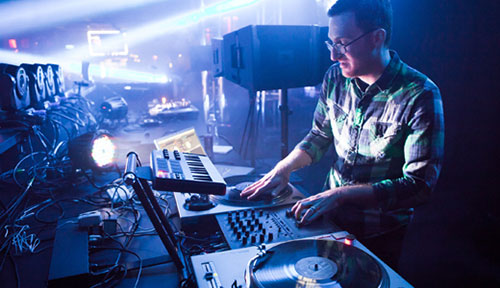 12 days into 2013, I competed in the Minneapolis division of the Red Bull Thre3style DJ competition. Most of December was spent holed up in my basement working on new routines, so it was a big relief to finally get on stage and perform. I ended up taking first place which felt pretty fucking good. Couldn't have done it without the support of my friends and family in the crowd plus everyone who gave me advice on my set.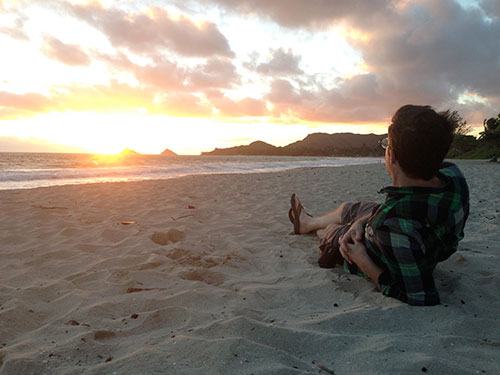 At the end of January, my wife Mali and I embarked on a 2 month trip around the Southeastern corner of the globe. It was our belated honeymoon and easily the best trip I've ever been on. We started off in Hawaii...
where we came face to face with some otherworldly landscapes...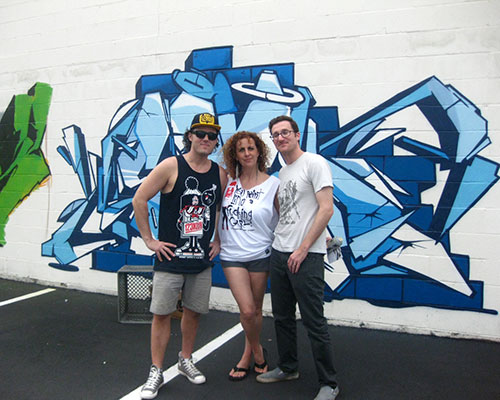 and even bumped into 123Klan!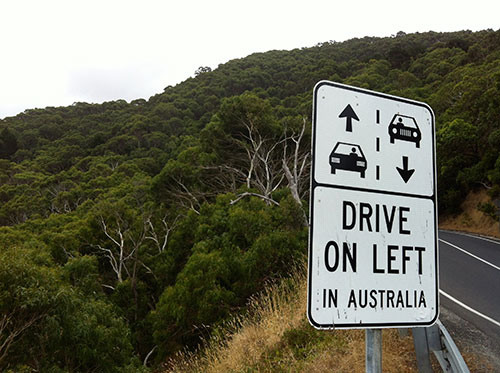 Then we jetted down under.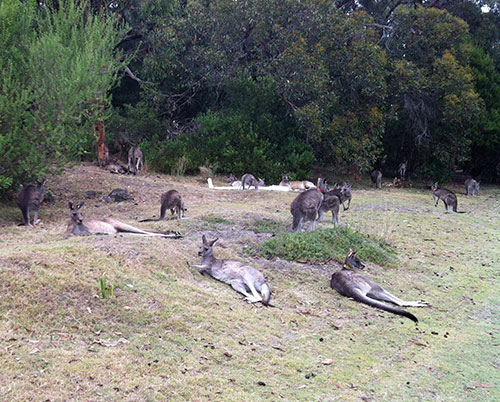 Kangaroos chillin on a golf course South of Melbourne.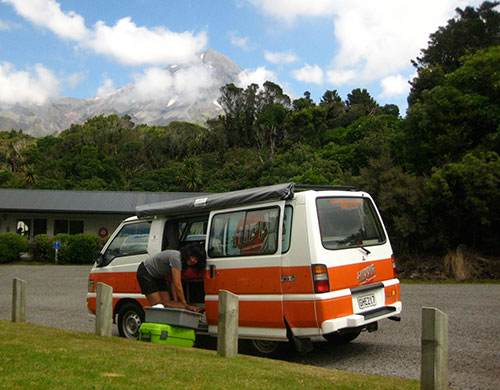 We rented a campervan and drove all up and down New Zealand.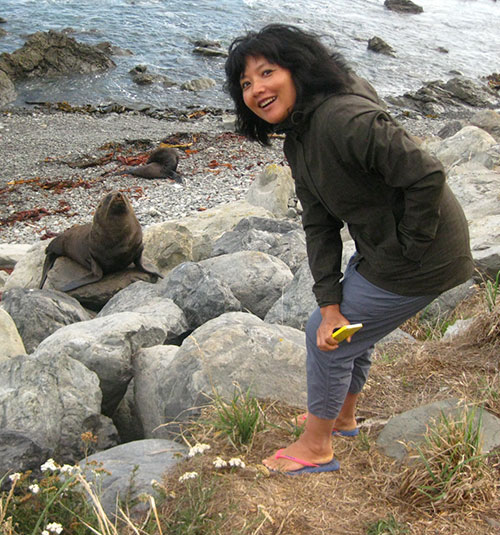 We made some new friends...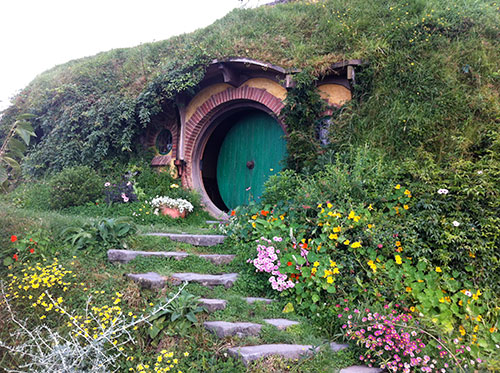 and almost moved into a Hobbit house.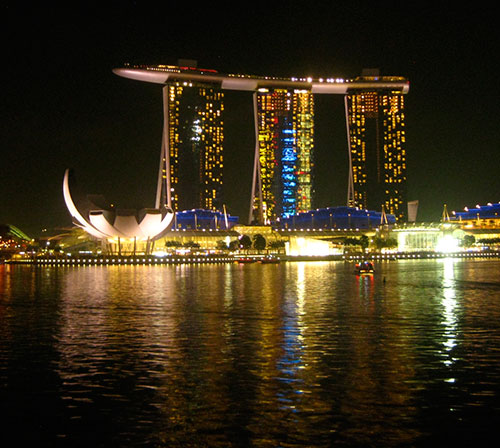 Definitely need to go back to Singapore. Far too much incredible food and design to take in in the short time we were there.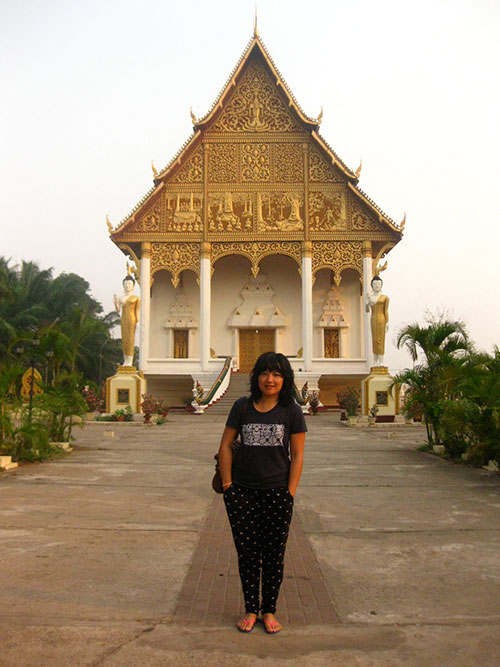 Laos was super relaxing.
Standard paint job for the tuk tuks in Laos.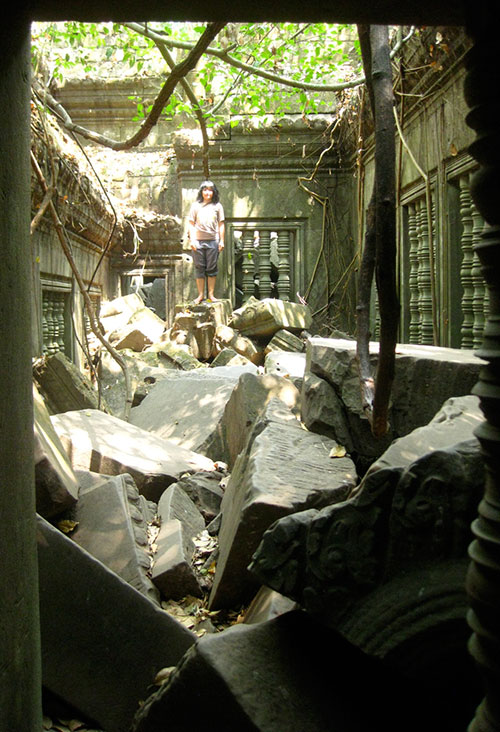 Climbing through the ruins of the ~1000 year old temples at Angkor Wat in Siem Reap, Cambodia.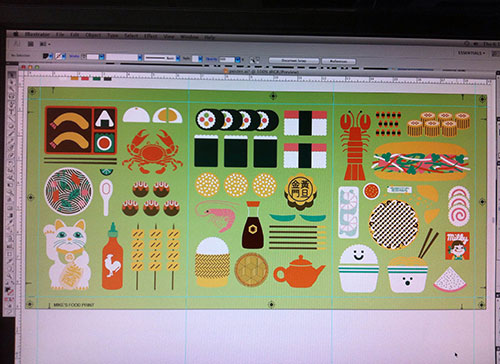 Back home and back to work! While traveling, I started working on Itadakimasu, an art print set of Asian foods and got it all wrapped up when I was back in the studio.
It was a busy Spring for our gallery space CO Exhibitions. In April, The National Poster Retrospecticus, a nationally-touring show of screenprinted posters, rolled through CO to a huge and enthusiastic crowd.
Twin Cities rock outfit WILD!!wing converted CO Exhibitions into a concert venue for dogs only and filmed their "Unleasherizer" video with the help of local video wizards Playatta.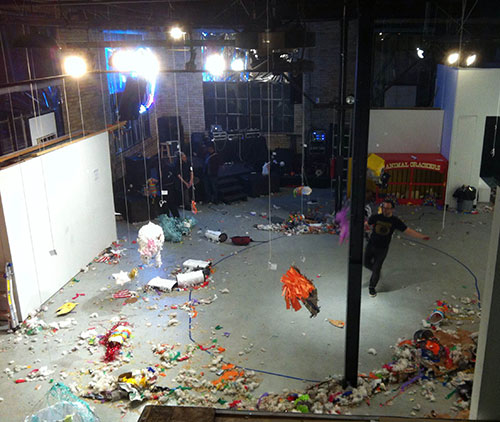 The most fun and biggest mess we've ever experienced at CO happened during our first ever Cinco De Mayhem show - a whole gallery filled with artist-designed piñatas.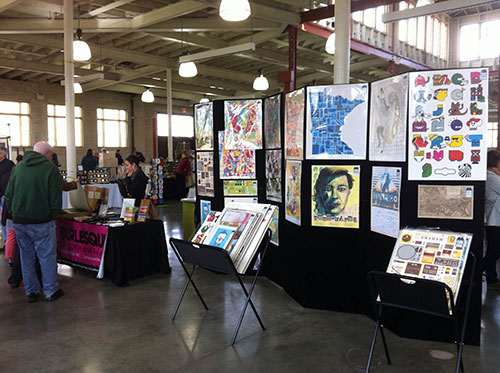 We displayed and sold our goods at the Saint Paul Craftstravaganza.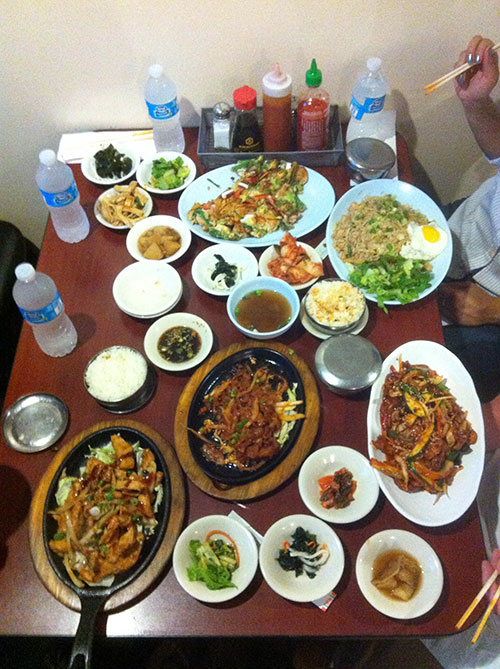 The forthrightly-named Korea Restaurant in Stadium Village always coming through with some of the finest Korean food in town. We usually go to Tofu House, located one block down from Korea, but started exploring this spot this year and made it one of our go-to restaurants.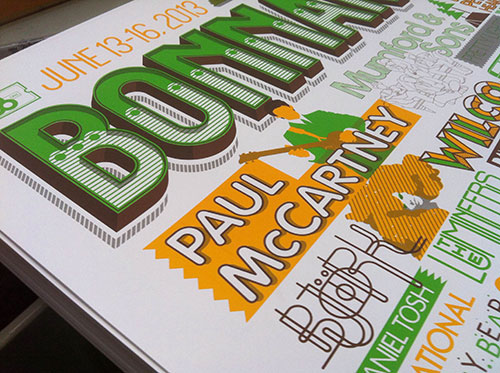 Our 8th annual Bonnaroo poster, hot off the presses!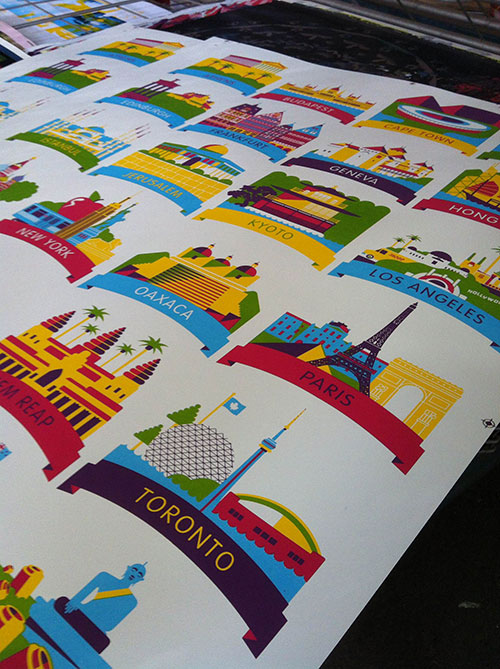 In June, my nephew Lazlo was born, so I designed him a poster.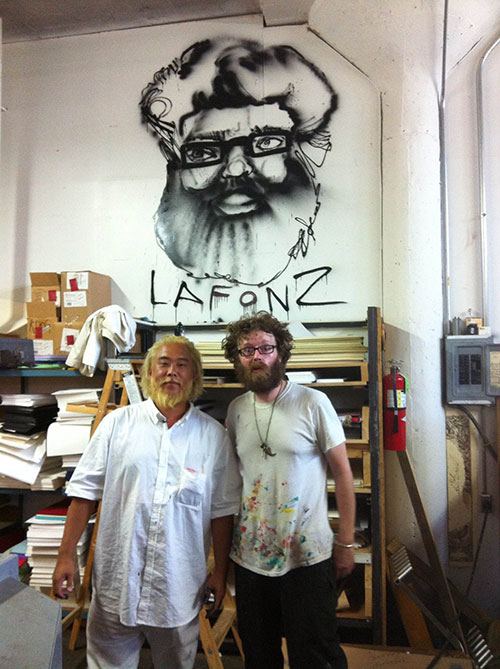 A surprise visit from David Choe! He and his crew stormed through Minneapolis as part of a cross-country adventure. We showed them around town and couldn't have asked for a better souvenir.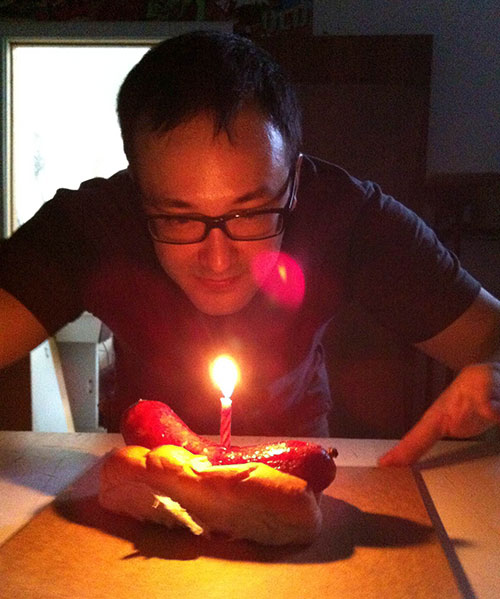 Wezz and his birthday wiener.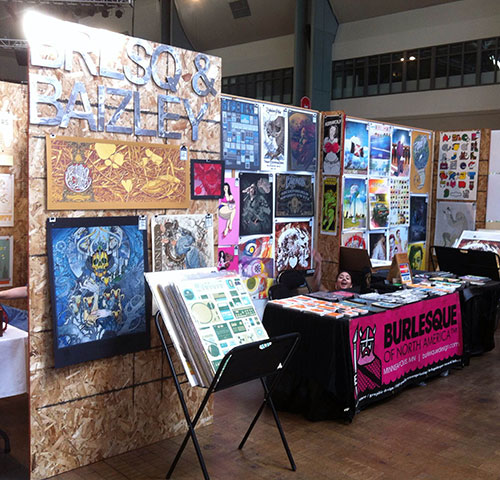 Flatstock at Seattle's Bumbershoot is always fun...
Especially when John Baizley comes by your booth to hang out and sign prints!
The Crab Pot in Seattle was definitely one of the most memorable meals of 2013.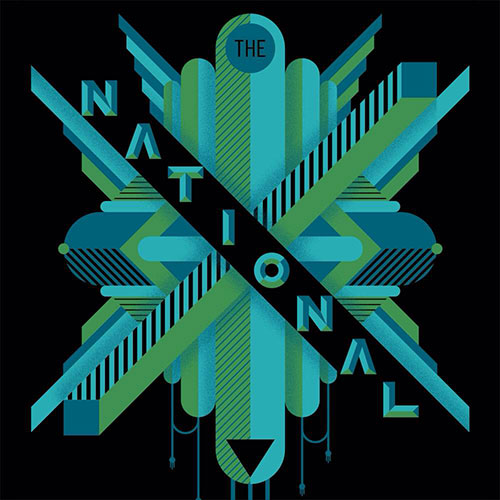 I designed this t-shirt for The National's US tour, with an alternate colorway for their European dates.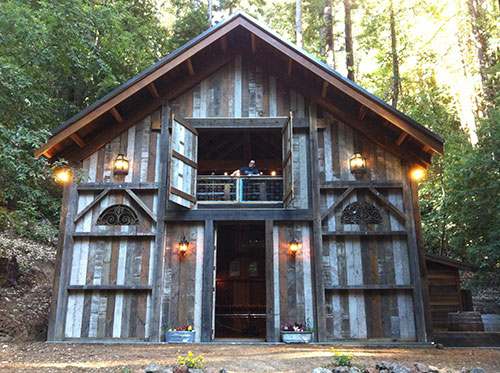 Wezz all up in this Redwoods barn.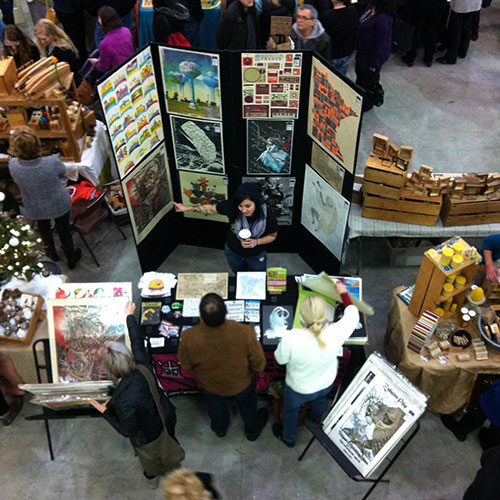 From Craftstravaganza to Craftorama to Craft'za to WORLD (craft) FAIR, there was no shortage of craft sales happening this year.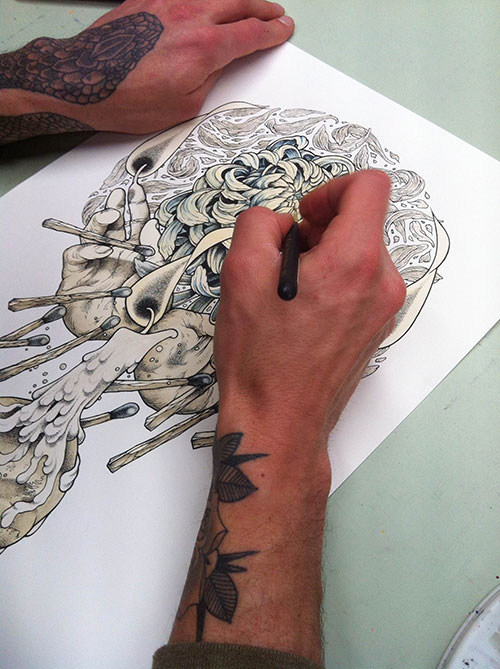 December began with a visit from John Baizley. Having him in the studio to oversee the production of his Serpents Unleashed art print was a fantastic way to end the year.
Alright, 2014... let's see you top that!